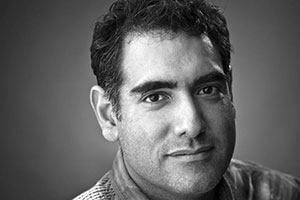 John Gastaldo - San Diego Corporate and Wedding Photographer
Lightning struck early when I got my first photo in a newspaper at the age of 15, when I made the front page of The New York Times (gulp!) using my mother's Minolta.
After earning a Psychology degree at Binghamton University, I worked as a staff photographer at newspapers in New York for seven years and then landed in San Diego in the fall of 1994, recruited to be on staff at The San Diego Union-Tribune.
At the Union-Tribune, I was recognized as a member of the staff that contributed to the 2006 Pulitzer Prize for National Reporting on the downfall of US congressman Randy Cunningham and many other newsworthy events like two Super Bowls, one World Series, two major CA brush fires, the homefront for many US Marines and Navy Sailors and countless other stories in this most southwestern corner of the United States.
In the fall of 2016, I went independent and now contribute to editorial, corporate, educational and marketing clients. I use Canon and Fuji cameras, Dyna-Lite and White Lightning strobes and a lot practical resourcefulness on assignment.
Let my experience, work ethic and sense of humor help you with your photo and/or video needs!