Paparazzo (paa · pr · aat · sow)
February 09, 2021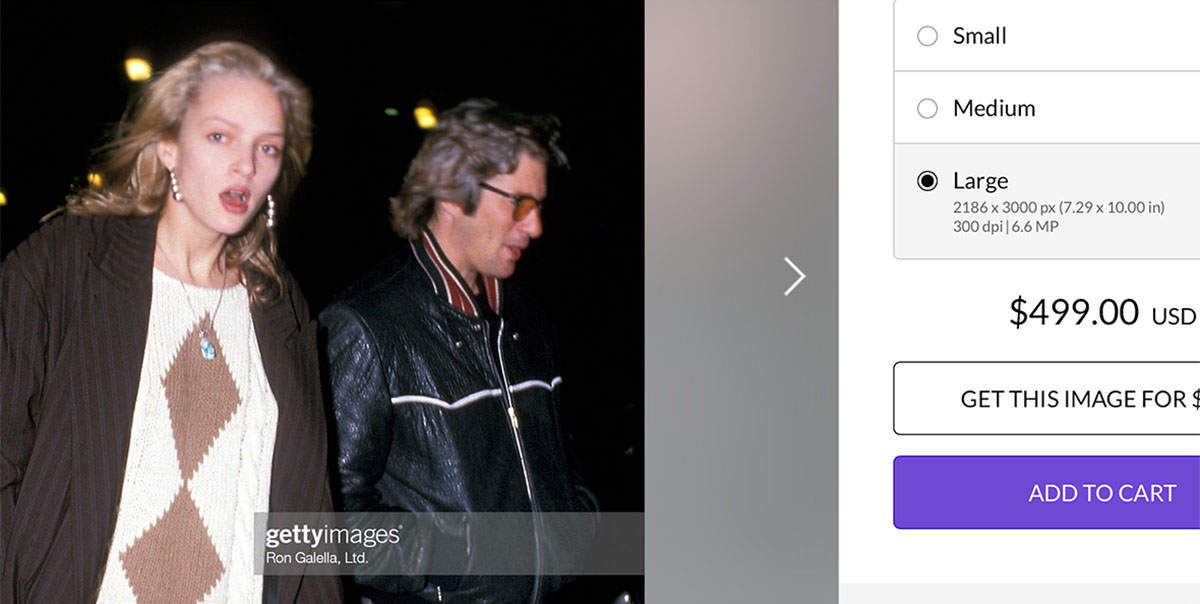 Courage is wasted on the young.
Like many of you, I was courageous with abandon in my early 20s. There is little I wouldn't at least "try" professionally as a budding pro photographer. I photographed buildings, weddings, headshots, accident scenes for attorneys, spot news for many of New York's daily newspapers, and then one day I decided to cold-call famed-paparazzo Ron Galella to see if he had any work.
To many, the name Ron Galella is forever linked to Jacqueline Kennedy Onassis or Marlon Brando. The former got a restraining order against Galella to prevent him from photographing her and her children, the latter couldn't restrain himself and broke Galella's jaw. All for a picture.
Before the internet, we used the phone book for everything. Believe it or not, Ron Galella, "NY paparazzo to the stars," in 1988 was listed in the yellow pages, and he personally answered the phone! I asked if there was a way I could shadow him or work with him. The conversation was pleasant and he seemed encouraging to this young shooter. But first he needed a way to check the quality of my work. I was almost a year removed from graduating college and I had a decent portfolio, but of course, still had a lot to learn. He assigned me to photograph a modest movie opening, probably something I could screw up. He said celebrities would be there, in particular actor Richard Gere. Galella also let me know that Gere might arrive or leave with a 17-year-old model-turned-actress named Uma Thurman to whom he'd apparently been romantically linked, a shot I needed to make happen.
He said he would only pay me the $75.00 fee if ALL 36 frames on the roll of film were usable.
Yes, as improbable as that could be, he actually said that. ALL 36 FRAMES.
There is a gallery at the rear of Lincoln Center where the event was to take place. I photographed the celebrities chatting and drinking and then waited outside the venue as they went in to screen the movie. When it was over, Gere emerged with Thurman, both saw me and instinctively, separated. They fled northbound but I ran ahead of them unnoticed around a large brick structure and waited to hear their footsteps. I heard them get close, stepped out, and hit the shutter. The flash went off and they immediately covered up and fled in different directions yelling something I can't remember. Thinking I had my shot, I went home and dropped off the film the next day.
I haven't seen the contents of that roll since that night. Until a few days ago.
I did a recent internet image search for both celebrities and up came the shoot credited to Ron Galella/contributor. Seeing the images brought me back to that night in April 1988, a time before I was hired for my first staff job, a time when I was trying so hard to make my way in the photo world and a time when I got a brief taste of celebrity photography. Obviously this sort of photography turned out to be not my cup of tea, but I am somewhat grateful I had this experience. Am I happy Getty Images distributes these images under Ron Galella's name for way more than I was paid? Not gonna lie. It does pain me. As does my brief intrusion into Richard and Uma's then-private life.
Seeing these images once again confirms my amazement with photography's ability to preserve the past.
We're all a little grayer, except Gere, 71, who is now white-haired. Uma Thurman, who is now 50 and still looks fabulous, had just completed her first starring role in Dangerous Liaisons and since then her career has been nothing short of stellar.
That night I did what I was assigned to do. Good or bad, it's part of my history.