One Big Wet Adventure
May 12, 2023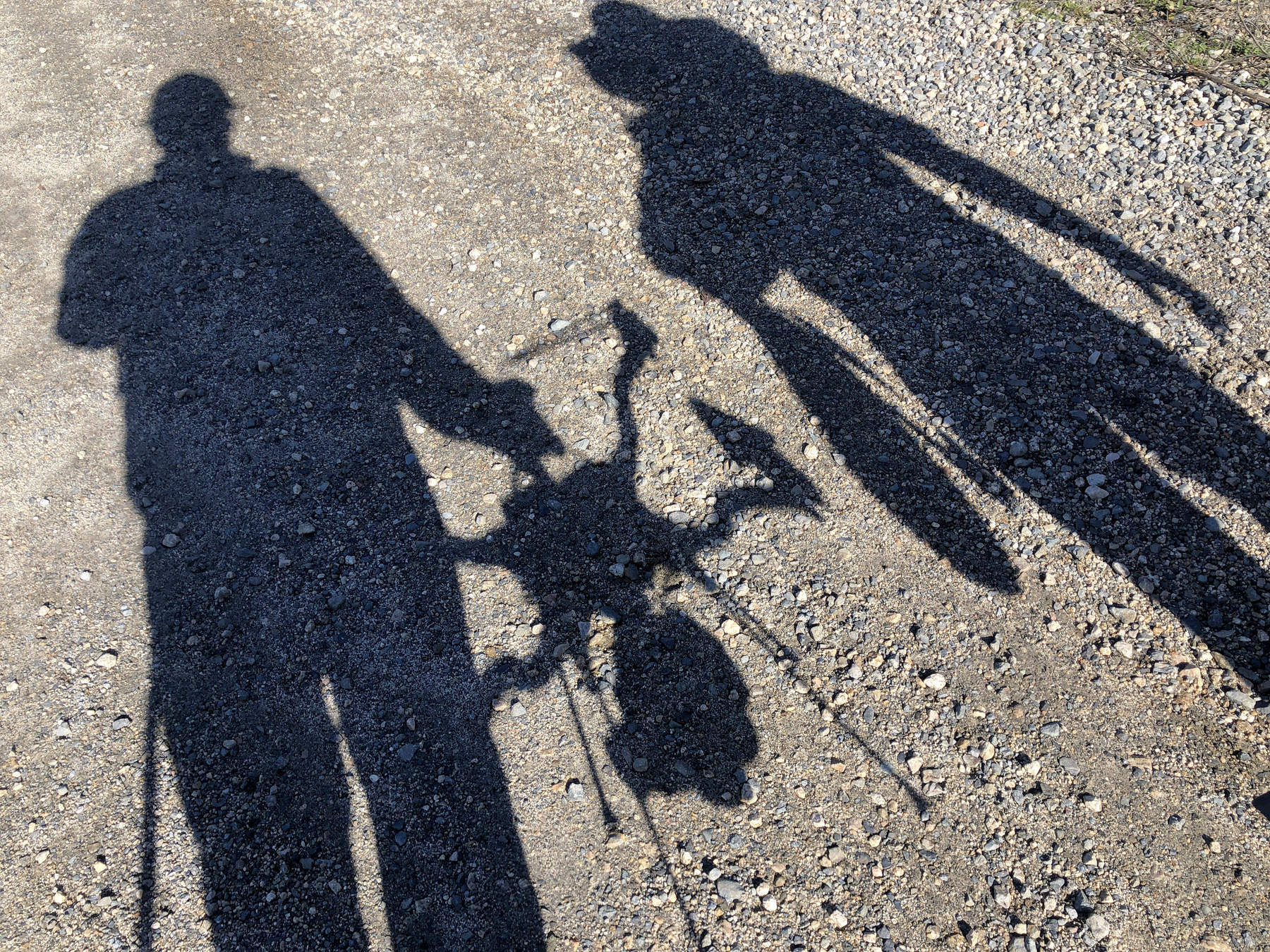 Two days ago I hung up my drone pilot utility hard hat for the year.
Winter-into-spring 2023 is the end of the fourth season I've flown drones to inspect utility poles in Southern California. I do it to augment my freelance photography/video business during the slow months. It always makes memories, but this year was very different. New company, new US-made drone, and unprecedented weather. In the span of four months, over a dozen storms rolled through as pilots and their inspectors tried to do their jobs. Totally hampered our collection rate.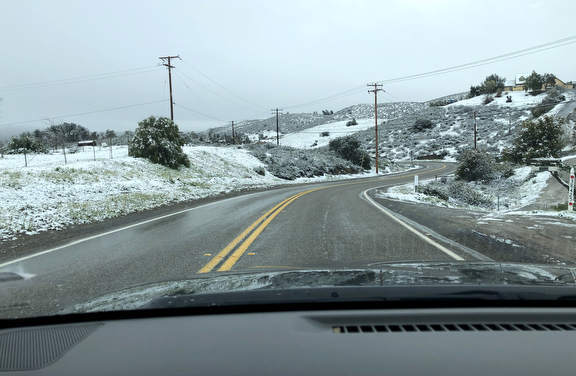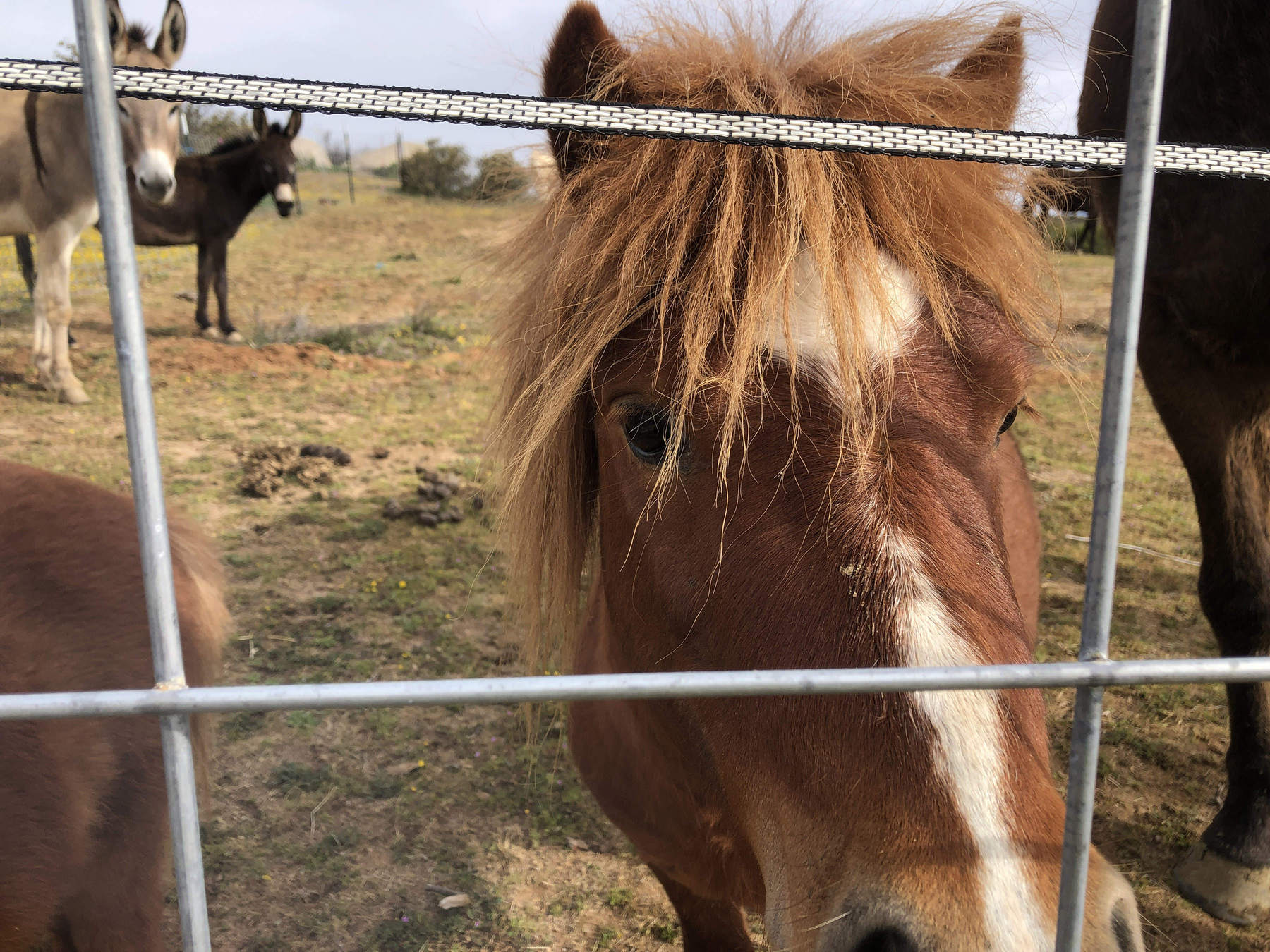 Horses and Donkeys, Hemet, CA
My inspector Richard and I were given a remote area of Hemet, California and eventually parts of Idyllwild in which to "fly" poles and inspect them from the ground. Truly beautiful country, especially at altitude.
Years ago, California utility companies were tasked by the governor's office to check on their poles annually in order to prevent wildfires from faulty hardware. We are a significant part of that effort, making sure all the insulators, conductors, poles and lines are in good condition and if not, report their condition and the urgency of the situation.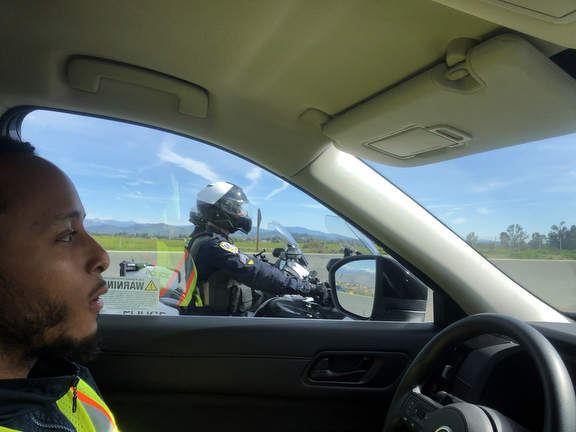 A typical day starts with driving to our "assets," strategically parking close to the poles, putting out our cones, prepping our drone and then beginning our inspections. Many times nearby neighbors, having heard the drone, come out of their homes or stop in their cars and roll down their windows to ask questions and engage us offering advice on neighbors and help us with access. All were very personable and pleasant, one even baked cookies to share.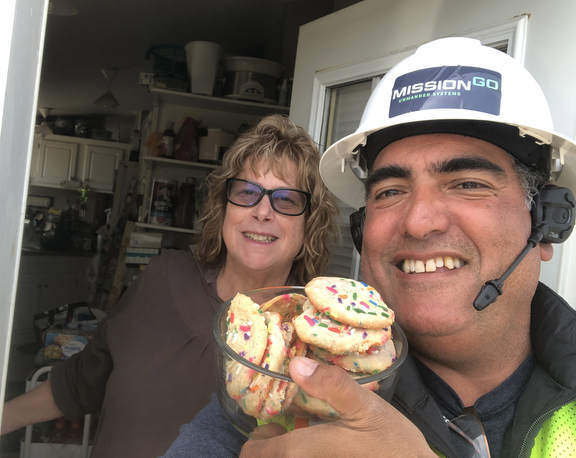 When the rain did stop the beauty was epic. This was a rare SoCal year, with way over our allotment of water coming out of the sky. Poppies, daisies, purples, yellows, reds, the backcountry was ablaze with color and it was the background to our jobs.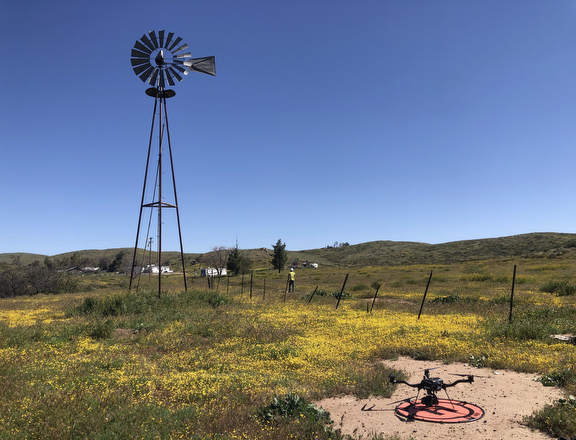 Beyond the spring bounty, this "scope" was remarkable in the teams that were put together. Professional, conscientious, hard-working are but a few of the words I could use to describe what I witnessed. Some were hardy veterans like yours truly, some had a year of drone flying on utility lines and some were pure rookies, but all worked toward the same goal, to help prevent wildfires.
A total group effort.
They get/got the job done. Thank you. See you next year out in the field.