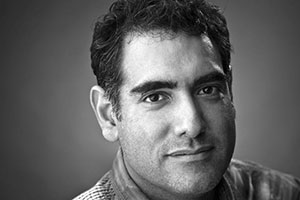 Lightning struck early when I got my first photo in a newspaper at the age of 15.
On the front page of The New York Times.
Gulp! How you do top that?
That experience showed me that anything was possible.
After working as a staff photographer at newspapers in the New York area for seven years , I landed in San Diego in the fall of 1994, as staff photographer at The San Diego Union-Tribune. The pinnacle after that was being recognized as a team member for the 2006 Pulitzer Prize for National Reporting, but I was part of many other newsworthy events including two Super Bowls, one World Series, two major California brush fires, and coverage of the War on Terror from the homefront in this Navy/Marine town in the most southwestern corner of the United States. Now I'm an independent photographer and truly look forward to contributing to editorial, corporate, educational, marketing and family clients, nationally and internationally.
Let my experience, work ethic and sense of humor help you with your photo and/or video needs!